The Future Elite Academy offers you the opportunity to to play full-time football, whilst working towards a university degree.
The academy gives you the chance to train like a professional, develop as a player and progress on and off the pitch.
The goal is not only to prepare you to make the next step in your football career but to provide you with an excellent education.
Our full-time training program offers you the chance to train like a professional and includes strength & conditioning, analysis & recovery sessions. All sessions are timetabled around your academic lectures.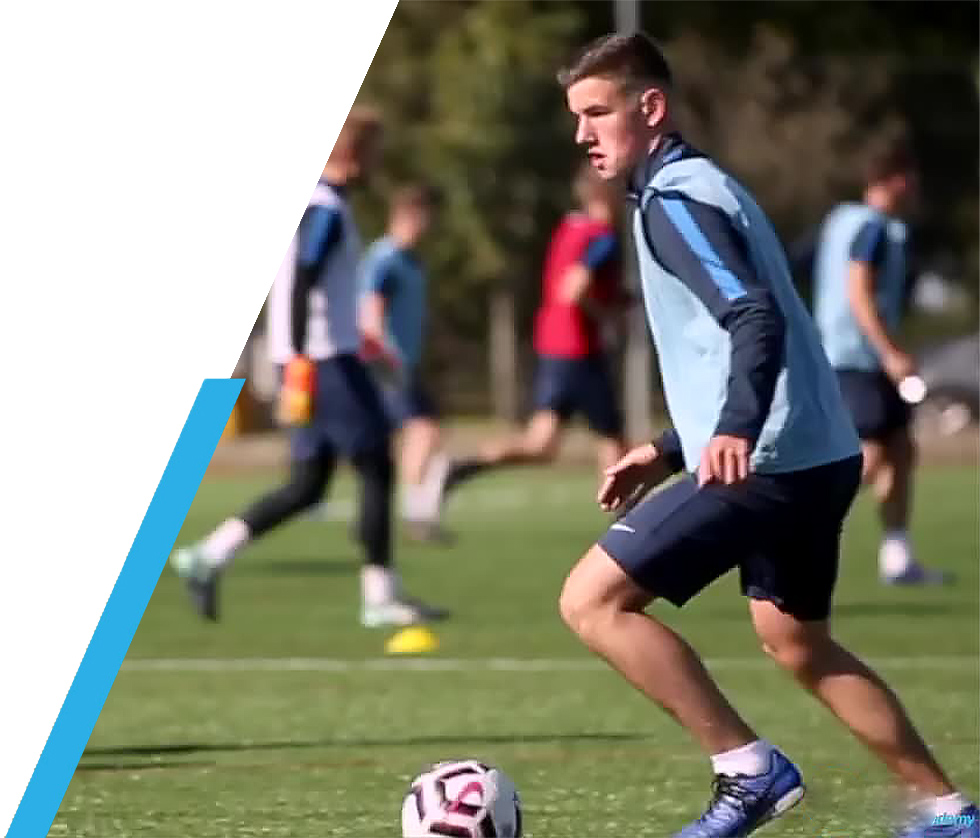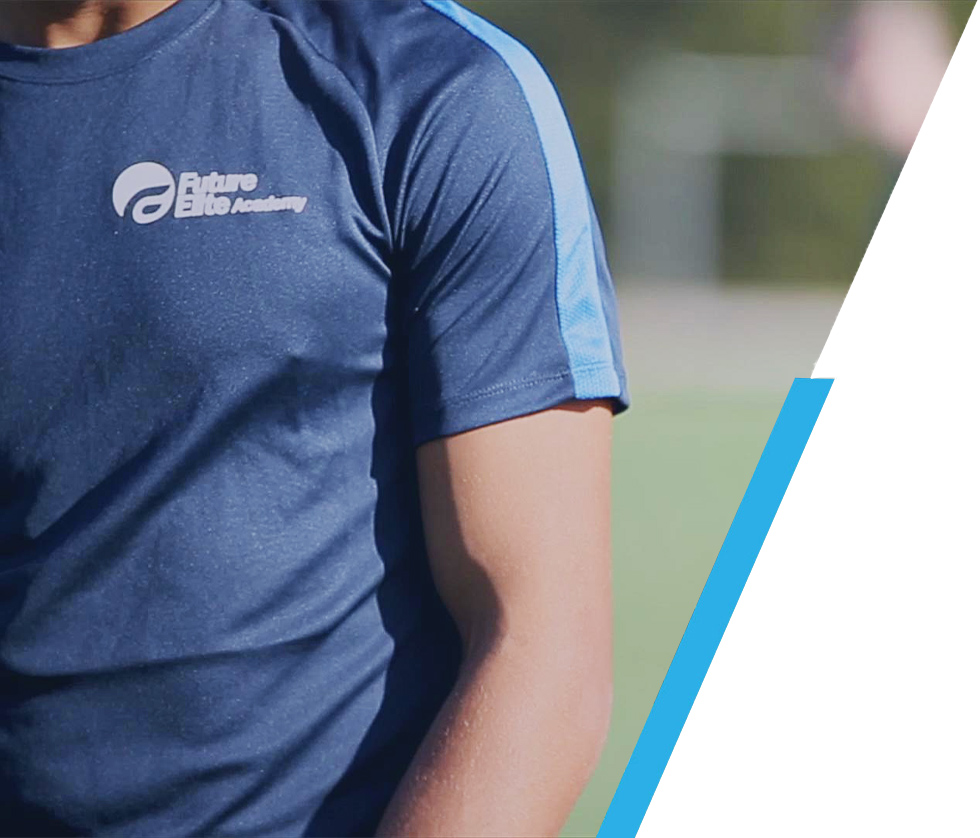 Throughout your time at the academy there will be opportunities to play professional teams in exhibition fixtures, gain invaluable work experience and build links for your future.
You'll have access to our extensive links with professional and non-league clubs in the UK. Allowing you to play for the university and also for external clubs.
A large reason the academy is successful is the progressional pathway on offer. Our players are able to access opportunities in the USA, Australia, New Zealand and Europe, after they graduate.
Upcoming trials
*All trialists must first attend an online academy presentation which are held 2 weeks prior to the trial dates.
Leicester Campus
Sunday 10th April 2022
You will be based at one of our two academy locations in Northampton & Leicester
Both campuses offer brand new on campus accommodation as well as off campus housing for 2nd & 3rd year students. Our academies offer world class football facilities and we share our facilities with football league clubs. Our Northampton campus is shared with Northampton Town FC & Rushden & Diamonds, whilst we share our Leicester campus with Mansfield Town F.C.
We cater for all academic levels and have courses ranging from access to higher education, all the way up to masters (Msc) programmes.
Depending on your chosen course of study, you will obtain a degree from either U.E.A (University of East Anglia) or Northampton University. 
You will have the opportunity to choose from any of the following degree options: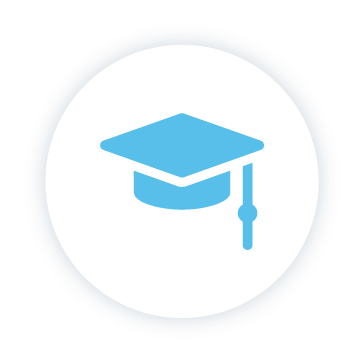 Access to
Higher Education
1 Year
Northampton Campus
40 UCAS Points
(Northampton Verified)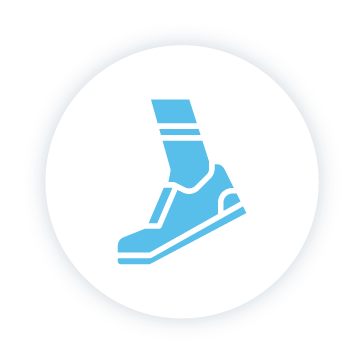 Sports Performance & Coaching
2-3 Years
Northampton Campus
64 UCAS Points
(Northampton Verified)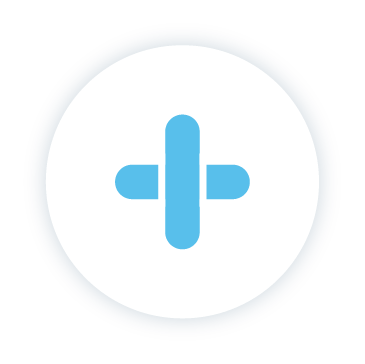 Sports
Therapy
2-3 years
Northampton Campus
64 UCAS Points
(Northampton Verified)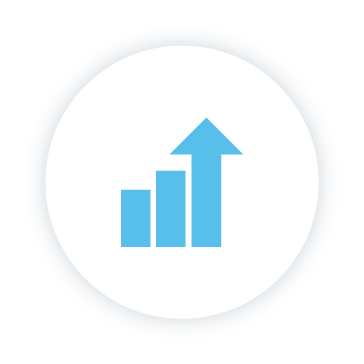 Sports Science
& Coaching
2-3 Years
Leicester Campus
72 UCAS Points
(U.E.A Verified)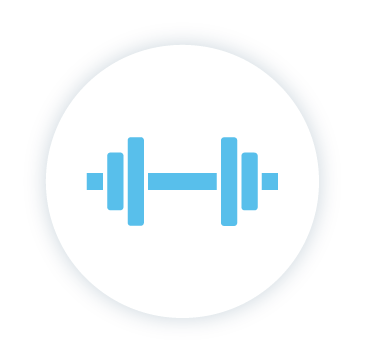 Strength
& Conditioning
3 years
Northampton Campus
96 UCAS Points
(Northampton Verified)
Whether you are looking to become a P.E Teacher, Football Coach, Sports Therapist, Professional football player or something else, we will support and guide you towards the next step in your career.
We will work with you to help you play football at a higher level.
You will represent the Future Elite Academy on Wednesdays in the BUCS (British Universities and Colleges Sports) leagues, and will compete in fixtures against academy, club and representative teams in the off-season.
All of our fixtures are filmed and used for analysis sessions, as well as to create your own personal highlight reel which can be sent to clubs.
If you aren't quite ready for paid football, you will also have the opportunity to play step 7 football on Saturdays for Future Elite F.C
We will provide you with the platform to progress your football in this Country, however as a Future Elite Academy player, you will also have access to various exit routes upon completion of your studies including:
Playing Opportunities in New Zealand & Australia
Graduate or transfer USA Soccer Scholarship opportunities
Internships at professional sports clubs
At the Future Elite Academy, our focus is on you.
We want you to achieve on and off the field and when you leave us we want to ensure that you are fully prepared to start your new career. With that in mind, we do not charge any fees to join the academy other than the usual degree & accommodation fees, you get everything else for free.
You will only be required to pay for your academic fees which range between £7,500-£9,000 & your accommodation costs which range between £3,500-£4,500. All of which can be covered by student & maintenance loans
Total cost: £11,000-£13,500